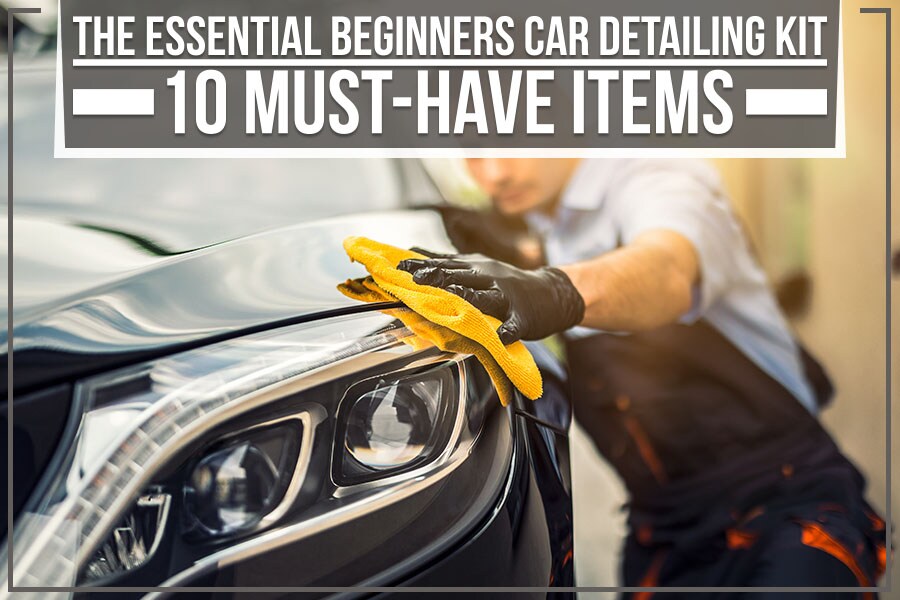 While detailing your car, there are a lot of products and methods you can use. But as a beginner, it can be tricky knowing where to start - what do you need? What's important? Visit Mandal CDJR serving Pascagoula, MS, to solve all your problems.
Fear not, for we have put together the essential beginners' car detailing kit! This kit contains all the must-have items that will get your car clean and looking great in no time. So read on to know more, and pick up your beginners detailing kit today!
Car wash soap
So what's in the kit? The most important item is good quality car wash soap. It will help remove any dirt, dust, and grime from your car's surface.
Wash Mitt
The wash mitt is a must-have for any car detailing kit. It will help you avoid scratches and swirl marks when washing your car's surface.
Bucket
A bucket is a must-have for any car detailing kit. It will help you avoid water spots when washing your car and keep all of your products together in one place.
Microfiber Towel
Next up is a good-quality microfiber towel. It will come in handy for drying your car after the wash, as well as for applying quick detailers and polishes.
Detailing Brush
A detailing brush is another essential item for any car detailing kit. It will help you reach those hard-to-reach areas, like in between the seats or in tight spaces around the dashboard.
Basics cleaners
Like PH Neutral Shampoo, a shampoo that includes some form of wax/sealant and a good quality microfiber towel will help you get your car looking shiny and new. Add in a detailing brush, wheel cleaner, and some basic polishes and quick detailers, and you'll be all set to take on any detailing project!
Hose Nozzle
A suitable quality hose nozzle is a must-have for any car detailing kit. It will permit you to quickly and efficiently rinse off your car, as well as get into those hard-to-reach areas.
Grit Guard Insert
A Grit Guard Insert is a great way to help keep your wash mitt or sponge clean while washing your car. Place the insert in your bucket, and it will help trap any dirt and grit that may be on your mitt or sponge, keeping it from being transferred back onto your paint.
Wheel Brush
A wheel brush is a must for any car detailing kit. This small brush will allow you to easily clean the wheels and tires of your car without having to worry about getting the dirt and grime all over your hands.
Clay Bar
A clay bar helps you to remove any built-up contaminants from your paint. It will help give your car a smooth, glossy finish and make it easier to apply waxes and sealants.
Conclusion
So why are you holding back? Get your detailing supplies in order, and get ready to hit the road in Pascagoula, MS! And if you're looking for a little more guidance, be sure to check out Mandal CDJR. We can help you take care of everything from interior cleaning to engine maintenance.
Ready to see how much of a difference an excellent detailing job can make? Contact us today for a free estimate - we can't wait to hear from you.

Schedule a service today!