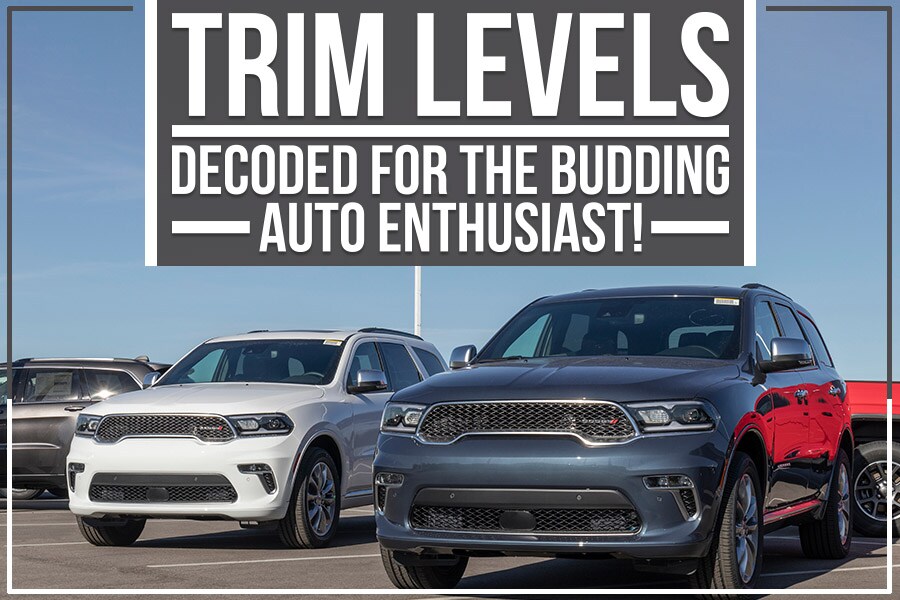 If you're a motor head or a budding autos enthusiast, you've probably heard the term "trim level" used when referring to different models and makes. You might even know what it means, but if not, don't worry - we're here to explain it all to you! So without further ado, let's look at automotive trim levels and grades.
It can be unclear what all the different trim levels or grades represent. In this post, Mandal CDJR explains what each one means so you can sound like an automotive expert when shopping for your next car.
Ready to learn about trim levels? Let's dive in!
Understanding the Terminology:
"Trim" is a term used to define the different options. These can be exterior features, interior appointments, and power train options.
"Levels" or "grades" refer to the different levels of trim that are offered on a vehicle. For example, a base model might be the entry-level trim, while a higher trim level might offer more luxury features and appointments.
Difference between Trims and Grades?
Now that we know what trims and grades are, let's look at the difference between the two. Trim levels generally refer to the different options available on a vehicle, while grades usually refer to the overall quality of those features.
For example, a higher trim level might offer more luxurious features, while a higher grade might indicate better quality materials or construction. 
Trim Level Example:
The 2022 Ram 1500 comes in six trim levels:
 
· The Tradesman
· Big Horn
· Laramie
· Rebel
· Longhorn
· Limited
Each trim level presents a different set of features and options to choose the one best suits your needs.
Significance of Trim Levels and Grades:
It's important to understand trim levels and grades because they can significantly impact the price of a vehicle. A higher trim level or grade usually means a higher price tag, so it's important to know what you're getting for your money.


Which Trim Levels to Choose When Buying a Vehicle?
Knowing the different trim levels and grades can help you narrow down your search when looking for a specific type of vehicle. For example, if you're looking for a Jeep Grand Cherokee with off-road capabilities, you might want to look at the Rebel trim level.
Trim levels and grades can also give you an idea of what features and options are available on a particular vehicle. If you like to have all the bells and whistles, you might want to look for a higher trim level that offers more luxury features.
On the other hand, if you prefer a more basic vehicle, you might want to stick with a lower trim level or grade.
The Gist:
So, there you have it- a quick primer on automotive trim levels or grades for the amateur petrol head. When car shopping, it's important to know what all of these letters and numbers mean to decide which vehicle is right for you. 
And if you're looking for a new ride, be sure to check out our latest car specials at Mandal CDJR, serving Pass Christian, MS.
Thanks for reading!